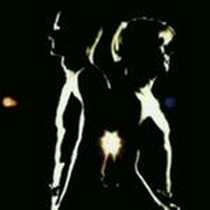 Dance 2 Trance
Země
Německo
Biografie
Produkce : Intercord, Dag Lerner, Rolf Ellmer
Složení projektu - Dag Lerner, Rolf Ellmer, Chi Chi Ordu (z BG Prince of Rap)
Vokální spolupráce :
Power Of American Natives - Linda Rocco
Take A Free Fall - Tony Clark
Warrior - Vernon
Chi Chi Ordu (of BG Prince of Rap)
Za projektem Dance 2 Trance z Frankfurtu (kolébky Německé Techno-scény), stála spolupráce dvou producentů - Jam El Mar (Rolf Ellmer) a DJ Dag (Dag Lerner). Vydali řadu hitů, mezi nejúspěšnější patří P.ower Of A.merican N.atives (číslo 12 v Izraeli, a stejně tak v MTV Europe), Warrior (číslo 1 v izraelské taneční hitparádě) a Take A Free Fall.
V roce 1995 se projekt rozpadá, Jam El Mar a DJ Dag se vydali každý svou cestou.
DJ Dag žil delší čas ve Wiesbadenu cca 40 km západně od Frankfurtu. DJ Dag má dobré styky se svými příbuznými v Jižní Dakotě ('Sioux-Friends'). Na přelomu května a června roku 1997 se DJ Dag přesunul do venkovské oblasti blízko San Francisco v USA.
DJ Dag býval často k vidění v největších a nejslavnějších klubech ve Frankfurtu - 'Dorian Gray' a 'Omen' jako DJ.
Singl P.ower Of A.merican N.atives byl vydán v reedici v letech 1998 a 2009.
Projekt Dance 2 Trance není přímo producentem stylu Eurodance, leč myslím si, že na taneční scéně vyvolali veliký rozruch, minimálně se singlem P.ower Of A.merican N.atives. Pro mne, jakožto tehdejšího tanečníka a velkého fandy stylu Eurodance, to byl slušný "vejvar" na tanečním parketu, ovšem ve své době byl singl P.ower Of A.merican N.atives řazen spíše do stylu Techno, o čemž svědčí i jeho hojné vydávání na Techno-výběrech jako - Technotrax atd.
Diskografie
| No: | Name | Production | Year | Download |
| --- | --- | --- | --- | --- |
| 1 | Moon Spirits | Blow Up | 1992 | Download |
Tracklist : ↓ Close ↑
1 - Kayenta
2 - We Came In Peace (Desert Mix)
3 - Freaks
4 - Sit Together
5 - Hello San Francisco (Golden Gate Mix)
6 - Mr. Cannabis
7 - P.ower Of A.merican N.atives (Vocal Mix)
8 - Atlantis
9 - Remember Exxon Valdez
10 - Where Is Dag ?
11 - Take A Free Fall (Club Mix)
12 - P.ower Of A.merican N.atives (Jam & Spoon Remix)
| No: | Name | Production | Year | Download |
| --- | --- | --- | --- | --- |
| 2 | Revival | Blow Up, Intercord | 1995 | Download |
Tracklist : ↓ Close ↑
1 - Surrealistic Pillow
2 - Purple Onions
3 - Neil's Aurora
4 - The Land Of Oz
5 - Enuf Eko (Album Mix)
6 - Christopher, who ?
7 - Mrs. Cannabis
8 - Morning Star
9 - Fly, Fly, Dragonfly
10 - Warrior
- - - - -
- - - - -
| No: | Name | Production | Year | Download |
| --- | --- | --- | --- | --- |
| 3 | Works | Maddog | 1998 | Download |
Tracklist : ↓ Close ↑
1 - We Came In Peace (Desert Mix)
2 - Let's Get Rollin'
3 - Where Is Dag?
4 - Hello San Francisco
5 - P.ower Of A.merican N.atives (Vocal Mix)
6 - Take A Free Fall (Radio Edit)
7 - Remember Exxon Valdez
8 - Warrior (Radio Edit)
9 - I Have A Dream (Enuf Eko?)
10 - Morning Star (Vocal Mix)
11 - Trance-O-Phobia-
12 - Deepest Vision
13 - Autumn Dance
- - - - - -
- - - - - -
Singly

| No: | Name | Production | Year | Lyric - List |
| --- | --- | --- | --- | --- |
| 1 | Let's Get Rollin' | Suck Me Plasma | 1991 | n/a |
| 2 | ¿Where Is Dag? | Suck Me Plasma | 1991 | n/a |
| 3 | Dance 2 Trance | Suck Me Plasma | 1991 | n/a |
| 4 | P.ower Of A.merican N.atives | Blow Up | 1992 | |
| 5 | Hello San Francisco | Suck Me Plasma | 1992 | n/a |
| 6 | Take A Free Fall | Blow Up | 1993 | |
| 7 | We Came In Peace | Logic Records | 1993 | n/a |
| 8 | P.ower Of A.merican N.atives - Remixes | Blow Up | 1993 | n/a |
| 9 | Warrior | Blow Up, Intercord | 1994 | n/a |
| 10 | I Have A Dream (Enuf Eko?) | Blow Up, Intercord | 1995 | n/a |
| 11 | P.ower Of A.merican N.atives | n/a | 1998 | n/a |
| 12 | P.ower Of A.merican N.atives | n/a | 2009 | n/a |
Videoklipy
Fotografie